Who the Hell Am I – and Who the Hell Cares?
Greetings, Sportsfans!
Mari here, but I do go by Zelda for those in the know. Or, for those I don't want to know, but that is an entirely different tale that will warrant its own description. Somebody, please remind me later to regale you with Doe Library elevators and noms du plume.
I presume that, if you have gotten this far, you can read. Ergo, you know a lot about me by my tagline. First and foremost, I am a broad. Not a chick. Not a girl. But a full-fledged, card-carrying (and damn proud of it), broad. I sit here in my Broad Cave as I type this. Pretty cool, right? Not many people have a Broad Cave.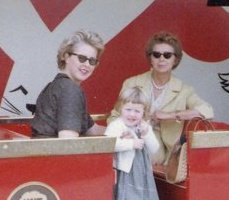 As a matter of fact, here is an early photo of me, accompanied by the two generations of Broadhood from whence I sprung. Sprang? On the left is Mom Broad. On the right is Mimi Broad. The only other significant (and related by blood) Broad who is not in the photo is Auntie Faffy Broad. My cousins Cindy and Kim, who were not born at the time this photo was taken, are also significant Broads, related by blood.
As to the other adjectives that characterize my tagline…really, you don't need me to elaborate, do you?
I am an NFL-maniac, in serious need of a GBP (Green Bay Packers) 12-step program during the off-season. My Twitter account is Zeldalovesnfl, which I only established so I could follow my beloved Packer players.  If that's not pitiful, I don't know what is.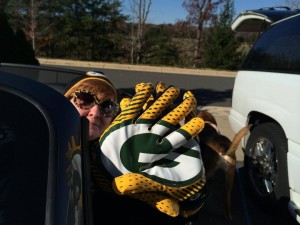 I may sprinkle my entries with colorful language from time to time. I'm a reformed Sailor. I spent 20+ years in the Navy. This, too, will generate stories. Again, it might take a nudge on your part, because as a slightly OCPD Adult with Maybe a Tinge of Attention Deficit Disorder (OAMTADD), I'll need the reminder. Oh – a bat….
I should have crafted that acronym so it spelled out "TOAD." Alas.
OAMTADD should not be confused with OMAA, speaking of colorful language. Oh My Aching Ass. you will see it often. Take notes. There may be a quiz.
Truly, the most difficult endeavor for me, is grabbing hold of the thoughts and memories that swirl around my head faster than a speeding bullet. I have been asked to write a book. Yikes – that's a pretty big undertaking. And, as an OAMTADDer, it's likely not to happen in the conventional sense. However, I thought, if David Sedaris (whose writings I enjoy) can be successful in stringing together seemingly random tales of adventure, then why not me? So, Carol Sue, this is for you.
If what I say offends you, so be it. To paraphrase the fictional mother of an equally fictional, yet beloved, sitcom character: Buck up, sissypants! I gave up my entire adult life (to a point) defending my country; I am still willing to give up my life for those rights I hold dear. One of those rights is free speech – I'd have taken a bullet for you even though I didn't agree with you.  If you don't like my approach to something, tough crapola.  Don't read it!
Before I sign off to drink wine and have dinner with Bill, AKA William, AKA Hunky Hubby, I will add another disclaimer. Do not expect profundity here. I am not going for a Pulitzer Prize or Nobel Prize. I'm going for fun, levity… jocularity even. This will serve as a place for me to log my thoughts, when I can capture them. They're kind of like fireflies.
In closing, hop on, securely fasten your seatbelt, and enjoy the ride.
God Bless America.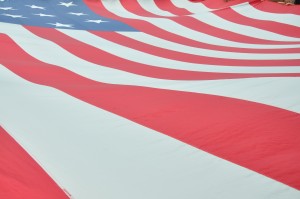 If that irks you, say "bye bye!"
PS – How the HELL do I change the font on this?!